It's Wedding Time!
Posted On June 15, 2015

At some point you've probably heard us mention our friends, the Marian Missionaries of Divine Mercy — these guys have really become like sons to me.
In the beginning of June, Lewis (first on the left) got married!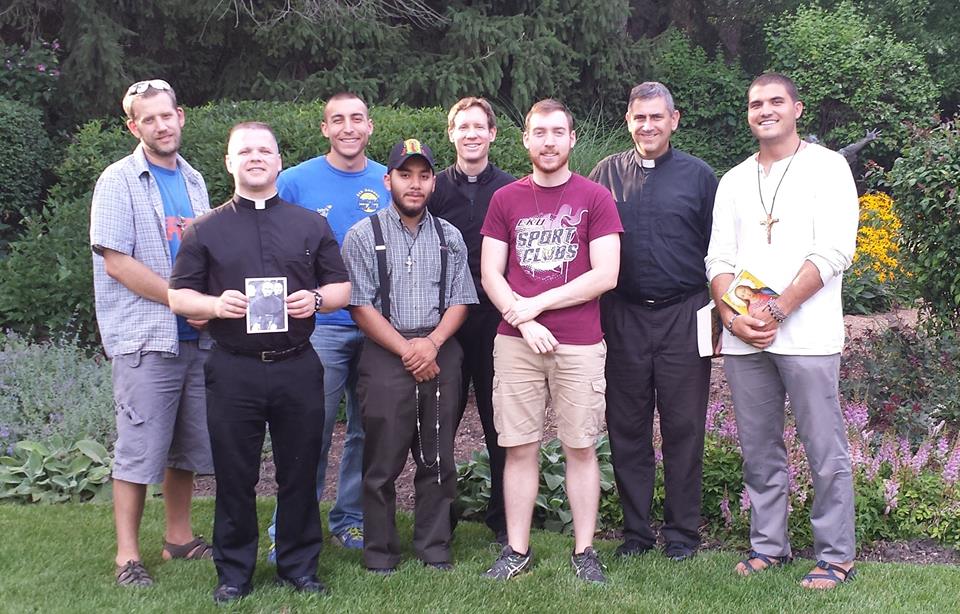 My daughter, Mary, flew into town to sing with me at the wedding and it was an immensely blessed time, full of joy and celebration!
Lewis and his wife, Michelle, were married at St. Joseph's, the same church where Donna & I took our vows almost 50 years ago now! It was a beautiful wedding, celebrated by Fr. Michael Gaitley, and we were so honored to be a part of it!
Please keep Lewis & Michelle in your prayers as they begin their married life.
To read more about the Marian Missionaries and the incredible work they're doing, visit their website or Facebook page.